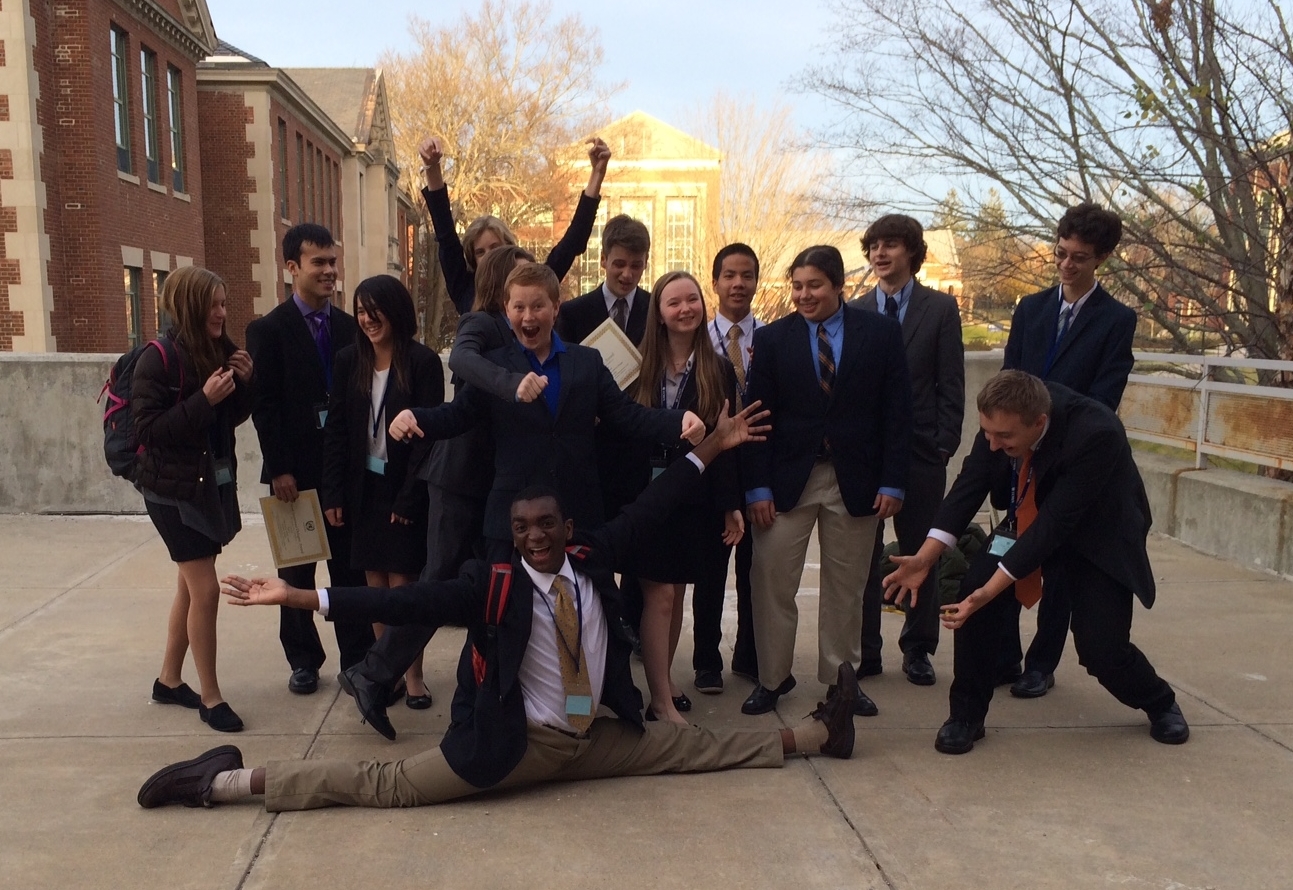 We just returned home from a great 3-day MUN Conference at the University of Connecticut. Our delegates addressed issues ranging from the situation with ISIS: the rising tensions between Sunni and Shia, Myanmar and the Rohingyas, the Israeli-Palestinian dispute, the Syrian refugee crisis, the use of private military companies, the right of asylum for whistleblowers, illegal organ trade and a historical simulation of the Iran hostage crisis of 1979. Fifteen of our students participated.
We had a very successful weekend on every level. We learned a lot, we heard two guest speakers and we got to meet many other MUNers.
Westfield won 7(!!!) awards! Piper won her first Best Delegate - the highest award in Model UN. Patrick, Marlah and Evan got Honorable Mention for Best Delegate in their committees. Jeren, Seamus and Indira got Most Improved Delegate in their committees.
There are very few awards given in MUN Conferences. UConn gave each delegate a written evaluation. A few of our delegates, even though they did not receive an award, received superior evaluations that meant they were right up at the top of their committee: Benjamin Mione, Aidan Harper and Benjamin Manus each received all 9s and 10s (out of a possible 10) on their evaluations in every category.
A couple other notable accomplishments:
**It was Indira's very first MUN Conference, she is only 12 and she won an award!