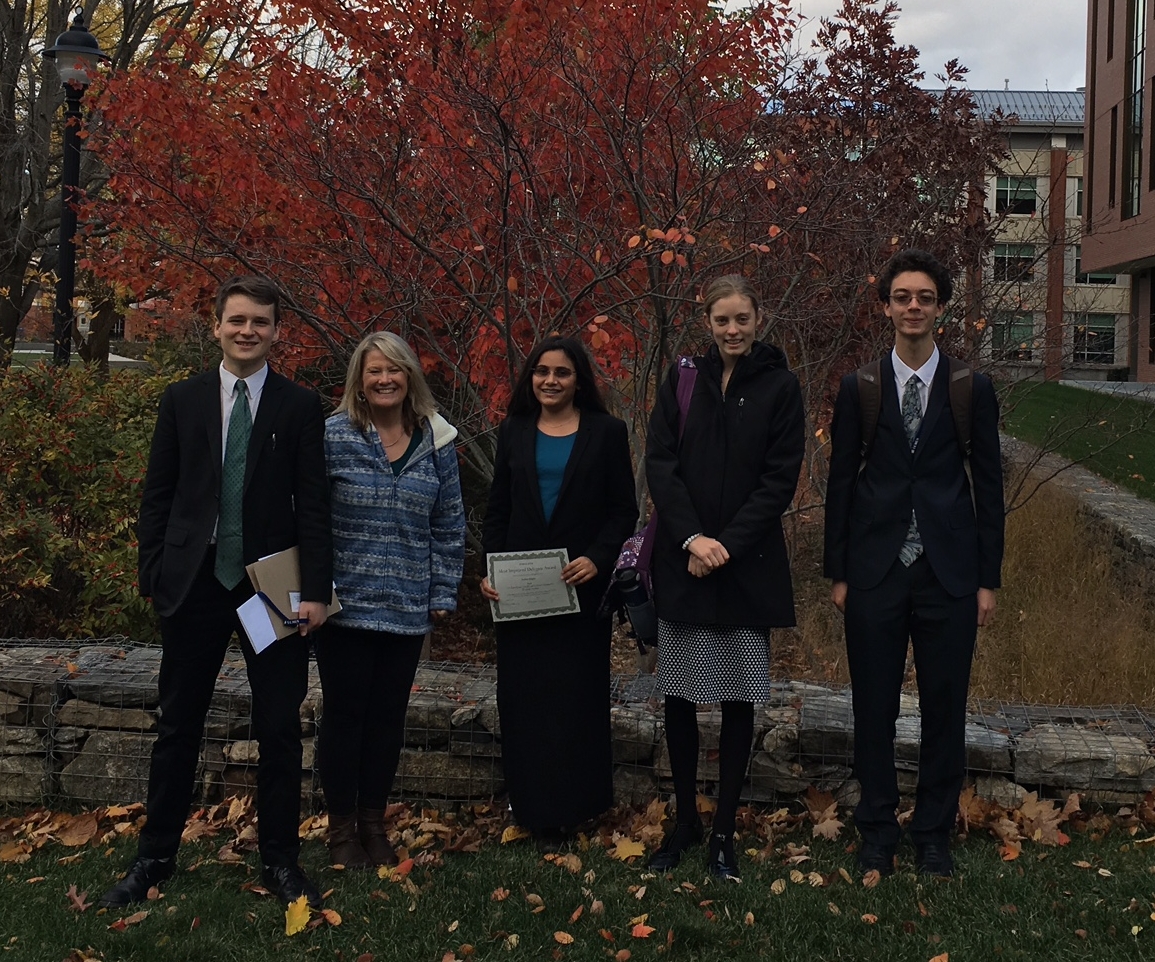 On Friday afternoon, 4 Westfielders - Marlah, Indira, Seamus and Aidan - headed to UCONN MUN for 3 days. (We missed Ben Manus who was sick.) It was a wonderful conference which just ended a little while ago. All 4 of them did amazingly well.
Indira won a Most Improved Award in her committee which was very impressive since they only gave two awards per committee!
Each participant received written feedback:
On Seamus' - who received the highest score in each category of his evaluation - they wrote: "Awesome job! Great resolution writing."
Marlah, who also received the highest score in each category, received: "Very respectful, knew parliamentary procedure very well, very active in debate and very good at interacting with other delegates!"
Aidan's said: "Awesome, excellent delegate!" and
on Indira's: "You did absolutely fantastic and were a great presence in the room!"